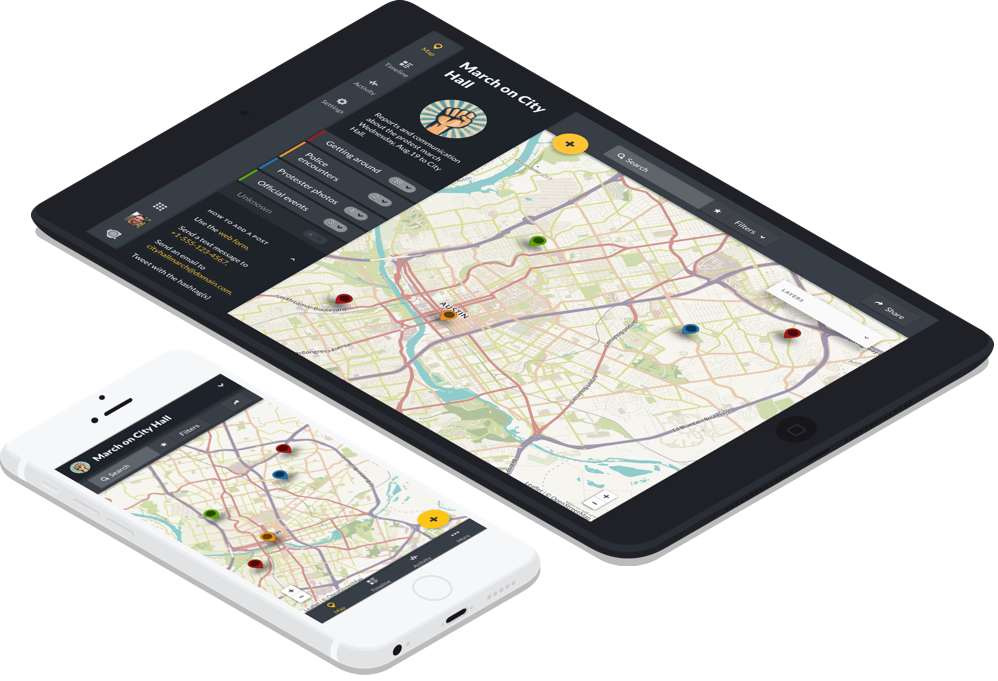 Ushahidi released a total re-imagination of its crowdsourcing service in 2015, moving the tools it provided from Crowdmap.com to Ushahidi.io.
Crowdmap launched in 2010 to give people the tools to organize, collect, and visualize data in a single place, by pressing just a few buttons. Ushahidi, the company and Open-Source software that powers Crowdmap, watched more than 40,000 people crowdsource data in their Ushahidi "deployments."
As of the beginning of 2021, Crowdmap has entered its final sunsetting phasing out stage. Some maps have been migrated over to Ushahidi.io at the request of their owners. Those maps that haven't been requested to be transferred, have been archived, and their data is available to our staff.